To start creating a Youtube channel about English is actually not as difficult as you think. You just need to understand some basic knowledge of Youtube as well as a few steps to set up your own Youtube channel.
How to start creating a Youtube channel about English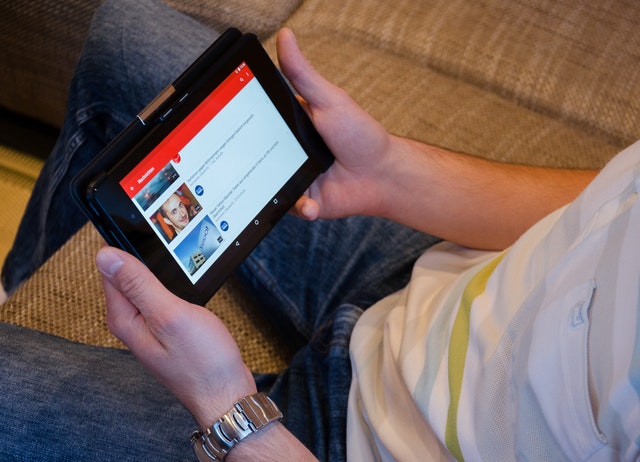 Similar to teaching on Facebook, teaching on Youtube is also chosen by millions of teachers to run an online course business. And like Facebook, despite having a large number of users, YouTube is not a dedicated platform for teaching. Therefore, it is not inherently used for teaching, but for other business-related purposes.
Ways to make money on English Youtube channel
Teaching on Youtube is quite simple, you just need to prepare a clip and upload it to your channel. Youtube is an open social channel where anyone can freely share videos with everyone in the community. You can also avoid the target audience seeing the clip by changing the privacy or publicity of each clip.
The popularity of each Youtube channel is calculated by the number of views and the number of subscribers. Therefore, update the video regularly, work hard to interact and stimulate awareness with the audience.
Here are the ways you can make money from Youtube:
Make an advertisement:
When watching videos on Youtube, you must have seen the marketing communication banners attached at the top or the paragraphs. This is similar to the form of "rental advertising space". People who upload clips, known as Youtubers, will receive money from Youtube for letting others place ads on their videos.
Production on demand:
Youtubers who have built up a reputation and a stable community of followers, often get contracts that require producing clips on demand. The clips can be helped with the script, shooting techniques, cutting, etc. This is a separate agreement of the sponsor and the video maker.
Selling "video rights":
With sharing only to certain email addresses, you can control how many people see your clips. Therefore, when teaching on Youtube, you can set up separate transactions with students to be "granted" to the lecture. However, this method is quite risky and time consuming.
Instructions for creating a Youtube channel about English
First, to start creating a Youtube channel about English you have to register your own account. This is very simple for everyone to do.
You can sign up for an account on your computer and phone
Step 1: You access the website: www.youtube.com. Then select the Sign in section at the top right to sign in. You will fill in the email and password information to be able to log in easily.
Step 2: create a channel of your own, click on the avatar in the upper right corner of the screen and select Create my channel (Create a channel). You can choose your personal channel name to your liking.
Then, Youtube will suggest a few brand accounts for you to create your own.
Step 1: Download Youtube app by going to CH play (for Android) or App store (for IOS)
Once you have downloaded the app, log in with your Google account by tapping the + sign in the upper right corner of the screen
Step 2: When successfully logged in, click on your avatar and select "My channel" (Your channel).
Step 3: You give your personal name to your liking and click create channel (Create channel) to confirm the completion of the new channel
Advantages of creating a Youtube channel about English:

Youtube is an open social network used by billions of people around the world. It shares public videos about all areas of life and is suitable for almost everyone, from children to the elderly. As long as you post any video, anyone in the world can watch and share your video in a snap. Therefore, you can have a chance to become widely-known for sharing anything, for example, creating a Youtube channel about English.
Easy to use, fast and convenient:
Compared to many other online teaching applications, creating a Youtube account is very simple and fast. Even if you do not log in or register an account, you can study online and watch videos easily. Creating an account will help you to use many features such as saving video viewing history, posting videos, setting up your own channel to teach online and turning on the monetization function when you meet certain requirements of Youtube.
Low cost but can access a huge store of knowledge:
You only need a computer or a smartphone with an internet connection to be able to create or watch content on Youtube. You will be able to share your knowledge with everyone in the community in a simple way, they can sell online courses while teaching online or make money by advertising, selling video rights…
Disadvantages of creating a Youtube channel about English
Without classroom management:
You will not know how many students there are in the class, their level, it is difficult to interact and help each person thoroughly to achieve the best results. There are many classes with hundreds of people, online teachers are difficult to manage, not closely related to each specific object to provide the most effective learning method.
You will share your knowledge for free at first when creating a Youtube channel about English. And if it is known and supported by a large number of people, you will earn money from selling the full course by a link you create. Or there are other ways to earn income such as advertising at the request of sponsors, selling copyrighted videos, etc.
Highly competitive
Having a huge user base and huge video store is both an advantage and a disadvantage for you. If the channel you create does not bring useful knowledge, there is nothing new and attractive in the way it is communicated, in the content that it is just like any other teaching video, then you will likely be drowned by millions, billions of other videos in the same field. This shows that the competition is extremely fierce for every Youtuber, to succeed in what you bring. This requires a considerable amount of creativity, constantly updating new knowledge and a lot of patience. It takes big efforts for your videos to be recognized and shared on social networks.
We hope you have learnt something useful from our article of creating a Youtube channel about English. Have a good day and we will see you in the next articles.