Maybe you have by chance heard about the Overseas Employment Certificate (OEC). Why is it necessary for Filipinos to have one in order to work abroad? If you are planning to work abroad, (in this case it's teaching in Vietnam), then you must make sure you understand the importance of this certificate and how to get one. Without further ado, let's get started!
What Is Overseas Employment Certificate (OEC)?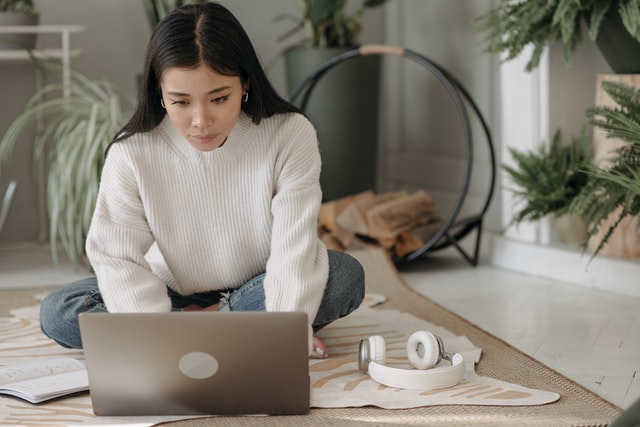 The Overseas Employment Certificate (OEC) is a certificate issued by the Philippine Overseas Employment Administration. It certifies the regularity of an overseas Filipino worker's (OFW) recruitment and documentation, as well as proof of your registration with the POEA.
According to the rules and regulations of POEA, all overseas Filipino workers who want to work abroad are obliged to get OEC. It will be presented to the Immigration Officer at the Philippines airport. Unless you have this document, you are not allowed to leave the country.
There are many benefits of holding an OEC certificate:
Reduce tax for your spouse or dependents
Exempt travel fee
Exempt airport terminal fee
Who Can Apply For OEC?
You can apply for OEC if you are one of the following categories:
Filipino workers working directly for an overseas employer
Individuals working through a recruitment agency
Overseas Filipino Workers hired by a unit of POEA whose name is Government Placement Branch (GPB)
How To Get An OEC Certificate?
Below is the list of places where you can get an OEC:
Returning OFWs
If you are an OFW living outside the Philippines, you can proceed to the Philippine Overseas Labor Offices (POLO) in the country. In case you stay in the Philippines for five days or less, you may go to Labor Assistance Counters in big cities such as Manila and Cebu.
Walk-in Application
You can go to POEA's main office or at any offices in your area to get one.
Online Processing System
Besides, getting an OEC from an online processing system can also be an option even if you are a departing or returning OFW. Please refer to our following guide to register for obtaining an OEC:
Step 1: Access the website for obtaining an OEC.
Step 2: Log in with your email address and password. If not, sign up for an account.
Step 3: If you are returning OFW to your previous employer, enter your last OEC and click Submit. In case you are a new user, set an online appointment with your desired schedule.
Step 4: Update your profile with your personal information, contract particulars, and legal beneficiaries or qualified dependents.
Step 5: Upload your picture profile on it
Step 6: Press "acquire OEC"
Step 7: In this step; you can opt for any payment method among banks, mobile payment (Gcash), or non-banks.
Step 8: Once you finish paying, go to your BM Online account and log in. On the left side of the website, click "My Transactions," then press the Print OEC button on the right side. Either black or white copy is accepted.
Please be noted that an OEC is only valid within 60 days from the date of issuance. Thus, if you lengthen work time for an overseas employer, you must obtain a new OEC because you will be required to present the OEC whenever you want to leave at the airport.
Frequently Asked Questions (FAQ)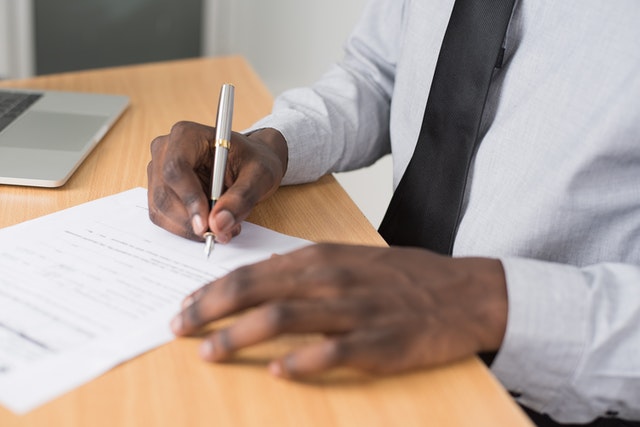 Can I use my BM online unless I confirm my email address?
If you don't do that, POEA won't verify that you are the real owner of the email address. As a result, you can not activate your account. You need to click the link in your email then your account will be active immediately.
      2. If I want to get an offline OEC, will I need to set an online appointment?
Before visiting a POEA branch, you should first create a BM Online account and schedule an appointment online, which helps you save a lot of time for conducting the procedures at the office.
     3. Can I use multiple OECs?
Obtaining more than one OEC at the same time is not permitted, so you are only able to get one. Once your certificate expires, you have the right to get a new one.
I finished getting my OEC online. Do I still need to go to the POED office?
No, you needn't go there because, as we mentioned, after finishing the procedure of getting OEC online, you can print it immediately.
    4. Can I obtain an OEC at the airport?
Only OFWs on a five-day or fewer emergency leave with a confirmed ticket booking are eligible for an OEC on their departure date.
    5. Is it possible for me to return to the Philippines without an OEC?
Although an OEC is required to leave the Philippines, it is not required to return. As a result, you won't have to get an OEC to come back to your country.However, it is advisable for you to apply for a new OEC while on vacation in the Philippines to ensure that you won't have any issues with the Immigration officers at the airport on your departure day.
Hope you may find our information about the Overseas Employment Certificate (OEC) helpful. We will provide many more interesting work-related topics, especially about the teaching career in Vietnam, so visit our website frequently not to miss any article!