Although airports around the world have some commonalities, at the same time each airport provides a snapshot into the country – and Noi Bai airport is no exception! This airport in Hanoi epitomises the country with its business, diversity and seemingly chaotic existence which somehow works!
How to get to Noi Bai airport?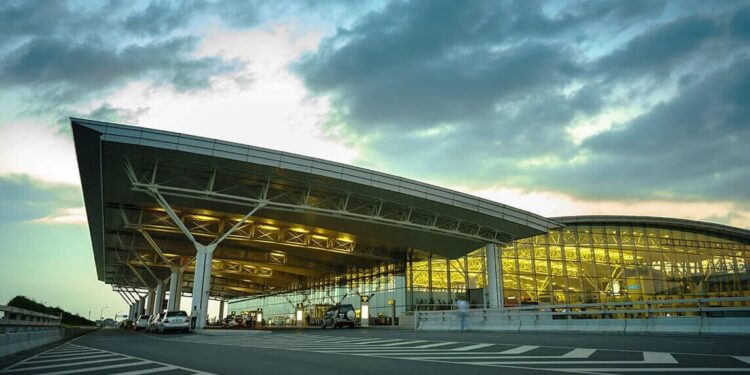 The first thing you need to know about is how to actually get there.
It is important to note that unlike Ho Chi Minh City, which has the airport right in the centre of the city, Hanoi airport is situated quite a way from Hanoi city. Usually, it is twenty-eight kilometres from the city and takes about forty-five minutes upwards to reach downtown – so be sure to include this with any travel plans.
This airport is called "Noi Bai airport", so be sure to take a note of this as many will refer to it only by this name and become confused when you talk about the airport in Hanoi
5 main ways to get to Noi Bai airport
By taxi
You can get a normal metred taxi – which you can hail from the side of the road or get the reception to call for one to get to Noi Bai airport. There are two types of taxi (both with the hailing and grab type) – a normal one which has 4 seats and then an extra-large one which has an additional row of seats. This larger car is called a "seven seater "and is very useful when you have large pieces of luggage. This larger version costs slightly more than the normal taxi but only marginally, so is a great option.
Express bus
The second way is through the express bus – this is a special tourist bus which takes a direct route from the main part of the city (the old quarter) directly to Noi Bai airport. It has large seats and space for luggage and costs 45,000 VND (just over two US dollars) this bus is numbered 86 and is relatively easy to find both within the airport and from your hotel.
Buses provided by the airlines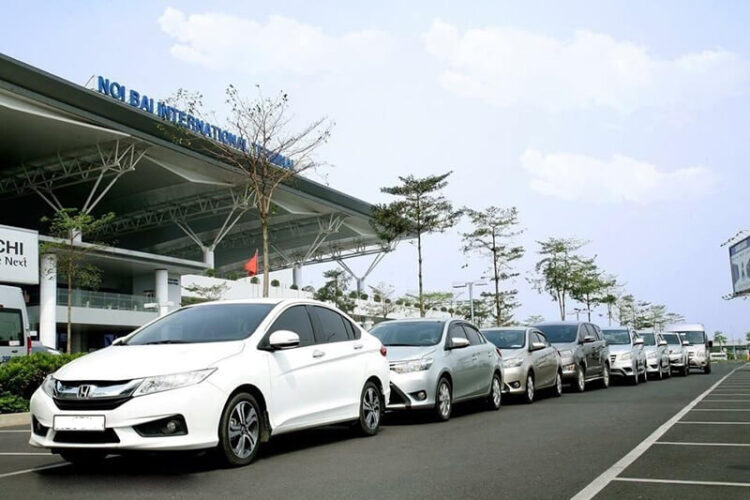 The third way is through buses which are offered by the airlines themselves. For some of these buses e.g. Vietnam airways – it doesn't matter whether your flight is with this airline or another – although with others e.g. Jet star – you can only use these buses if you are flying with the company. Each of the airline buses has different pick-up and stop-off routes and generally costs about 40, 000 VND (about two US dollars) however more research is needed to find where to catch your bus.
Public buses
The fourth way is the longest but the cheapest so is really only advisable for those who are very seasoned travellers! There are two public buses (numbers 7 and 17) which leave from the airport carport (about a five-minute walk – simply carry on from where the express bus is located) and go into Hanoi.
These buses are cheap and cheerful, however, please do be aware that they are the normal local bus and thus there will probably be no English on board and no space for luggage. In addition, they will stop frequently at all of the normal bus stops so it will take a time to get there or back!
Grab bike
The last and most adventurous way to get to the airport is by grab bike. This is a motorbike in which you are a passenger. If you have only a small bag then it is possible to sit on the bike with it on your bike or lap or if you have two pieces of luggage then the motorbike driver is usually very accommodating and will put a small piece of luggage at the front of the bike.
It is important to note that motorbikes are not actually allowed into the airport area so they will drop you as far as they can go which is a few minutes walk to the domestic terminal – they are not able to drop you at the international terminal.
The two terminals of the airport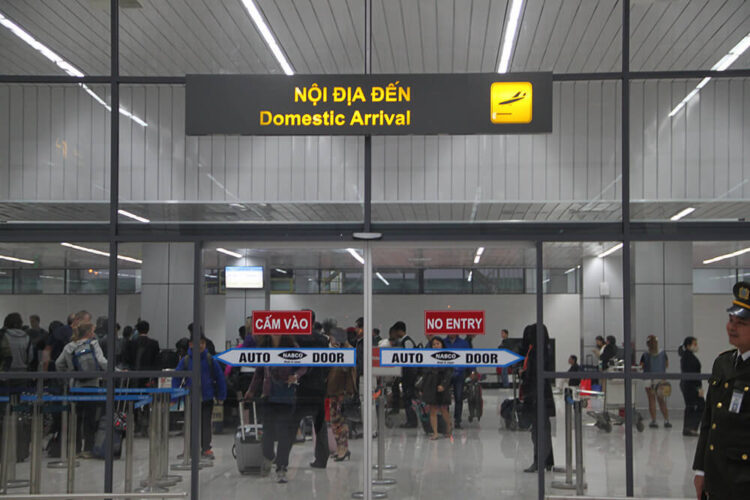 Noi Bai airport consists of two terminals – terminal 1 I for domestic) and terminal 2 (for international). They are spaced quite a distance apart (too far to walk) so there is a free shuttle bus between them. Do be aware however that the shuttle buses are not going all of the time so unless you are lucky you could be waiting up to twenty minutes before one turns up.
The departure gates of Noi Bai airport
It is important to note that there are two main departure areas for domestic departures – one of them is very large and offers a lot of amenities whilst the other is very small and limited. I am sure that there must be some system of which section you depart from – whether this is according to destination or type of aircraft etc. – but I have never been able to work out any rationale!
The large departure hall is very similar to those throughout the world – lots of gates and lots of amenities in the way of food and drink places as well as free drinking fountains and plenty of bathrooms.
On the other hand, the small departure hall is one very large room with chairs in the middle and some basic local cafes around the outside – so be prepared and don't totally rely on getting something from the airport in case you depart from this section of the airport!
As with all airports there are shops and restaurants at Noi Bai airport
Internet in Noi Bai airport
Although the airport advertises internet, this is not always available –especially in the domestic terminal. There are however cafes which have internet – e.g. Highlands's coffee – so you can simply stand outside the café to use if needed!
Self-check in
For some airlines e.g. Viet jet / Jet star / Vietnam airways etc. – there are self-check-in machines near the airport entrance. These are self-explanatory and work very well as there are often very large queues on the cheaper airlines
vHowever, do note that these are not available for all air carriers so do not rely on being able to avoid queues and calculate this time when travelling
Walk on or stairs?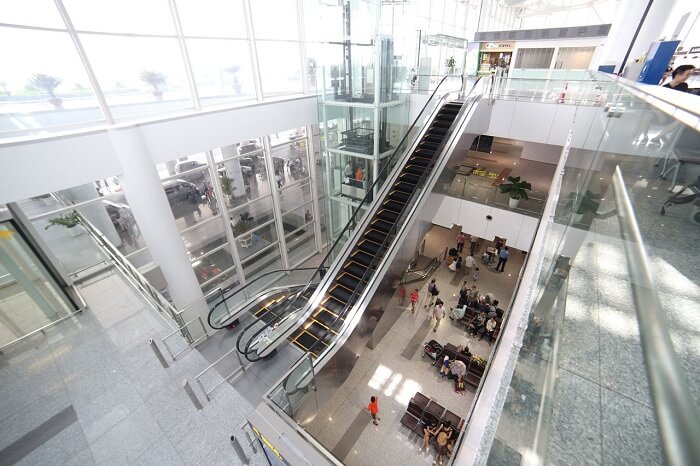 Although in the past people were accustomed to filing onto a bus which drove around the tarmac to the plane and you then staggered up ( and down ) stages to get onto the plane, most people are now accustomed to simply using the walkways.
For most domestic flights (and even some international flights), you will find yourself on the bus. So do make sure that you can carry your carry-on bag downstairs to get on the bus, are able to pick it up again to get off the bus and haul it up quite a few steps to board the plane!
Airports are always exciting places – so make sure that you are prepared and know how to get there and have calculated timings – so that they continue to be an exciting place and the start of a new adventure instead of a place of stress and worry!