Whether you are in Vietnam as a tourist or for work, there is an inevitability that sooner or later you will want to know how to transport your belongings – whether you are moving to a new part of the country or simply went mad shopping in the market! 
Costs and ease of the process can vary tremendously thus this article will help you understand how to manage your luggage, whether you're traveling by plane or train,  covering everything you need to know about paying for and organizing your luggage in Vietnam.
Luggage on Domestic Flights in Vietnam
Checked Baggage Allowance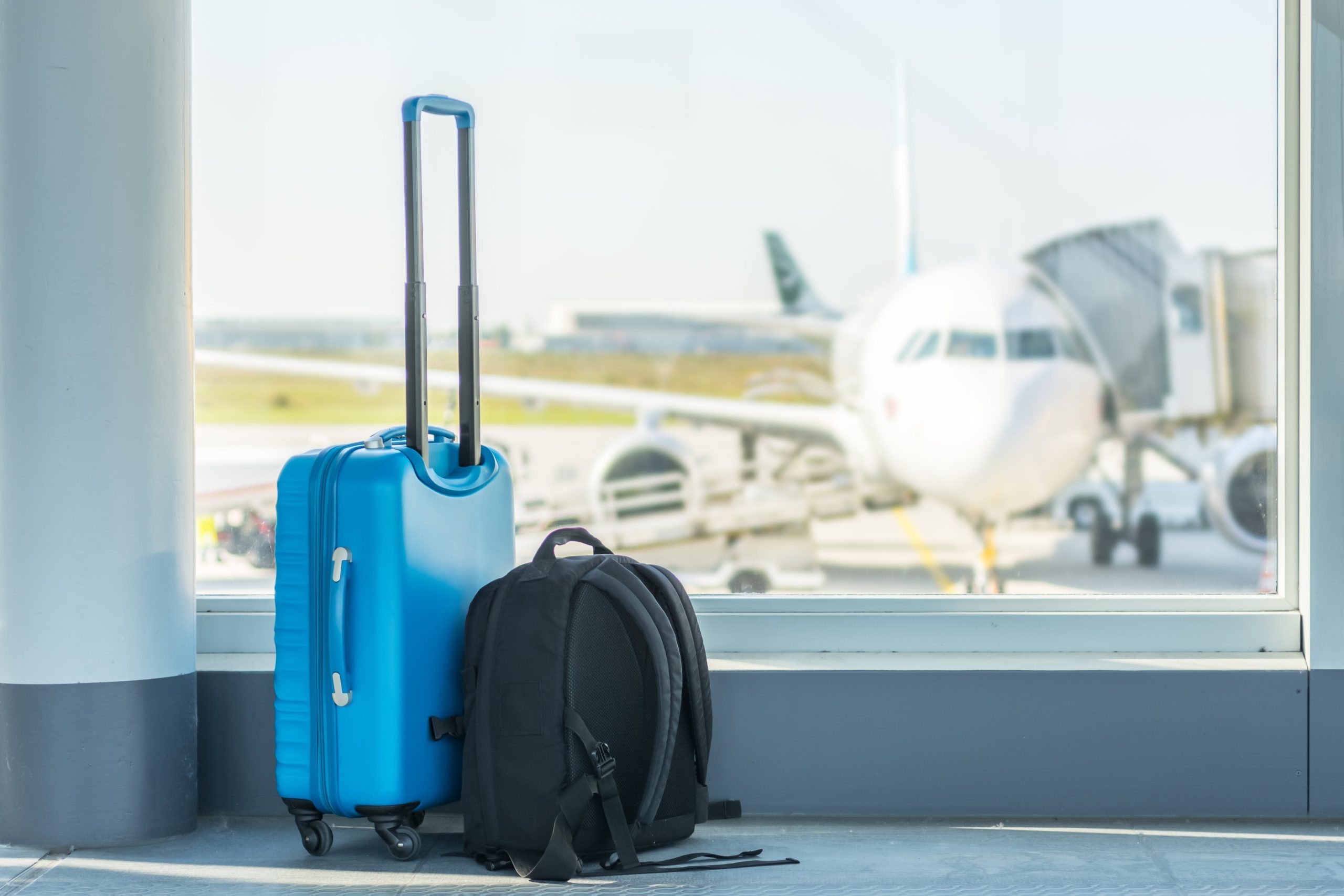 Luggage on Domestic Flights in Vietnam
Some Vietnamese airlines, such as Vietnam Airlines, and Bamboo Airways ( which are more expensive flights ) offer a checked baggage allowance based on the fare class and route. For economy class tickets, the typical allowance ranges from 15 to 30 kilograms (33 to 66 pounds).
Passengers travelling with children under two years old are often entitled to additional baggage allowances, such as a collapsible stroller or a car seat.
However, for the cheaper flights e.g. Vietjet / Jetstar then you will consistently find that there is only a hand allowance of seven kilos. It is important to note that these airlines are very strict and they have scales both at the check in and at the boarding gate ( in case you check in with a smaller amount and you have extra stuff hidden around the corner / with your friend etc ! ) 
If you have extra then you will be forced to buy additional luggage allowance – which is expensive if purchasing at the airport itself. 
Excess Baggage Fees
If you are planning on taking additional luggage then it is best to purchase the check in luggage prior to your departure. The prices are surprisingly cheap e.g. 180,000 VND  for 15 kilos for a flight from Hanoi to Ho Chi Minh City.
The great thing is that you can book your ticket through a discount flight agency e.g. Skyscanner etc and then you can buy  your baggage directly from the company ( Vietjet / Jetstar etc )  You can purchase your luggage in person at one of their many offices or you can do it online ( all you need is your flight information ) 
There are a lot of options – from choosing your weight ( which goes up in increments to a staggering seventy kilos ! ) and deciding if you want luggage both ways or only one way. 
Many people in Vietnam move their belongings in cardboard boxes – so this is great if you only want a one way luggage allowance. All you need to do is get a free box from the supermarket (although there are also specific packing shops that sell boxes – you can get these brand new ( for about 40,000 VND ) or used ( about 20,000 VND ). Tape can be purchased for about 10,000 VND in all supermarkets ( including the convenience store Circle K ) so this is a cheap and easy alternative to paying for an empty case one way of your trip. 
Oversized Luggage
The great thing when traveling by air in Vietnam is the understanding that often you have oversized luggage. This is defined as luggage that does not suit the specific luggage sizes stated on the company website. 
As with the additional luggage allowance, you can easily book oversized luggage – either on the website or in person – again with a choice of weight allowances.
Luggage on Trains in Vietnam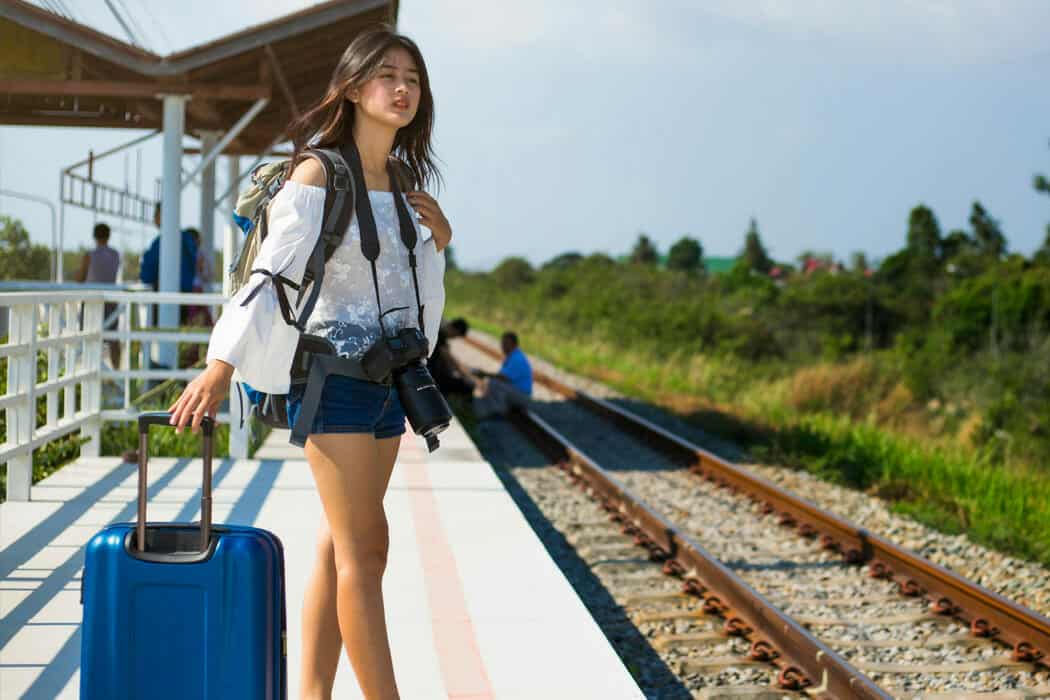 Luggage on Trains in Vietnam
Traveling by train is another popular mode of transportation in Vietnam and if you have time then it is easy to get a ticket which you can keep stopping off along the way.
Carry-On Luggage
Vietnamese train cabins are relatively compact, so it's essential to pack efficiently. Even with the first class carriages things are tight so best to travel with something which can be manipulated ie. a backpack rather than a small suitcase.
You simply take your carry-on luggage into your cabins and place it at the end/side of your bed/seat.
Checked Luggage
As with travelling by air, you can also have checked luggage. The weight and size restrictions for checked luggage on trains varies depending on the class of your ticket so if you are planning on taking more luggage it may be best to check out the various charges and calculate which option is most economical taking the luggage costs into consideration. 
Larger luggage pieces that won't fit in the cabin need to be checked with the train attendants. It is important to make sure that it is well sealed to avoid anyone tampering with it and to make sure that you have a full receipt and a luggage tag for each checked bag.
Bicycles and Motorbikes
You need to make sure that the train you are planning on travelling on has space for your bicycle or motorbike. It is very important to sort this out prior to the journey as it is very time consuming to get these items on and off the train. 
If travelling with a motorbike it is essential to note that there is a need to totally drain the bike of petrol in order for it to be allowed on the train. Of course, this makes it problematic when you arrive at your destination as you have no fuel – so look carefully on Google Maps to see where the nearest petrol station will be at your train station destination and take at least one bottle of fuel with you so that you are able to stagger to the petrol station upon arrival.
Navigating luggage handling in Vietnam is essential to ensure a smooth and stress-free travel experience. By understanding the baggage policies of airlines and train operators, knowing your luggage options, and considering cost-saving strategies, you can make the most of your Vietnamese adventure without worrying about your belongings. Whether you're exploring the bustling cities or tranquil landscapes, knowing you have all the luggage you need will give you peace of mind.