When you have lived in Vietnam for even a short while you may become curious about why there are so many people in logos jackets on motorbikes with huge boxes on the back- or you may have seen a large crowd of people outside an office building surrounding a man who appears to be like Father Christmas giving out gifts! 
The answer is simple – people are simply online shopping. Although in the West there is online shopping, it is not necessarily the first port of call when you want to purchase something. However, in Vietnam, online shopping is the first place that you look when you want something and really, only if it is not available online then you will go somewhere and buy it in person. 
The system is extremely simple (as long as you know what you are doing) and this article will help guide you through the process. 
Making an account 
The important thing is that you must have an account to be able to order – you cannot simply choose something and make a one off purchase. To make an account only takes a couple of minutes, however, it is very important to note that you must have a Vietnamese phone number. This is simply because when they come to deliver the item they phone you so that you are able to go to your gate/meet at an assigned spot. 
When you sign up for the account they will send an SMS message to your phone to check that it is correct so do make sure you put the correct information or your account will not be validated. 
When signing up for an account you need to put your delivery address – so make sure that you not only know the street name but all of the other information – i.e. your ward and district. If you are not sure then simply look it up on Google Maps. 
Please note that you can have more than one delivery address – this is useful if you want things delivered elsewhere.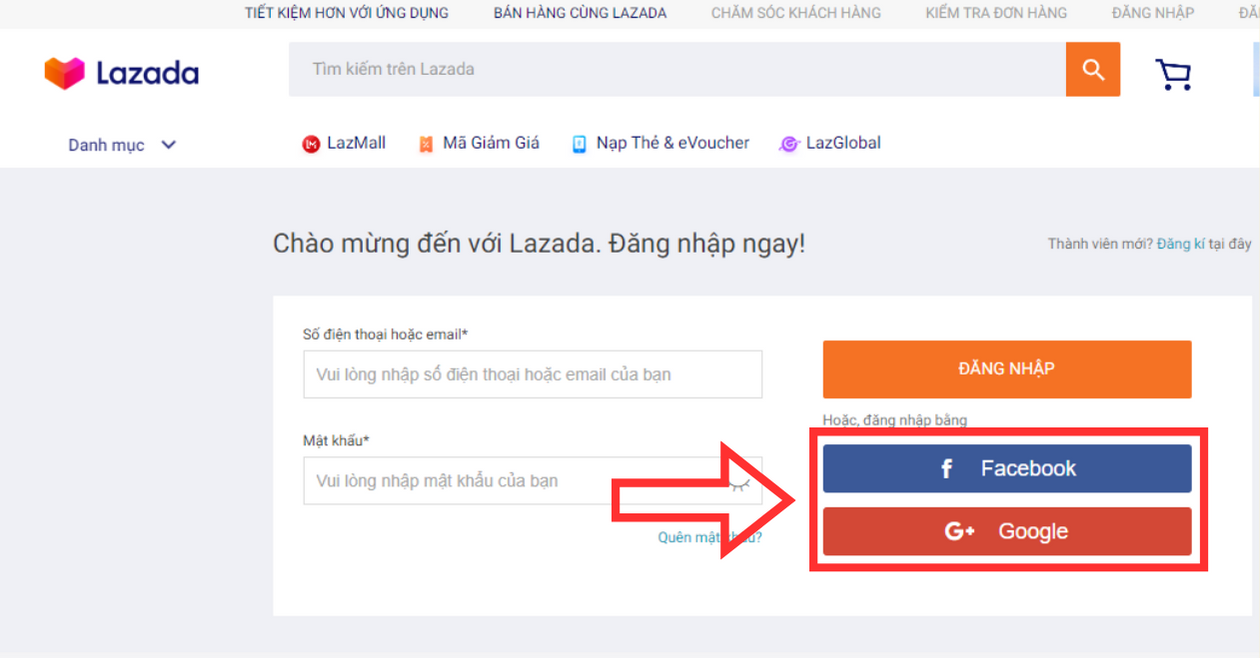 It is easy to set up an account however you do need a Vietnamese phone number
Options 
Once you have an account then you can start shopping – Lazada and Shopee are pretty similar – however, there are times when something is cheaper on one site than the others – so it is worth checking out both sites. 
A lot of the goods come from China – this means that it can take a couple of weeks to arrive – so if you want your item quickly there are options at the side to regulate your results and you can look for things from the town/city you are in – from Vietnam in general or include overseas. 
If you order things from Vietnam the delivery can be amazingly quick and can be the next day or a couple of days at most. 
It can sometimes be difficult to find the thing that you want ( as the sites are in Vietnamese and you are translating ) – so if this happens then it is suggested that you search for that item on Google and it will pop up at the top along with the price and you can press that link which will help you to get into the correct category. Once you are in the correct area then it is easy to navigate and refine your search with price etc. 
Offers 
When you find what you want to buy there are two options – buy now – or add to the cart. 
Things added to the cart stay there permanently so it is fine to add things that you think are nice but you aren't too sure about. 
When making your order there are often buttons for each of the individual shops which offer an immediate discount – these are usually only 2 or 5,000 VND discounts – but every little bit helps! 
When you are ready to make your order, before you press to pay it is important to check out the vouchers section. This can be found at the top of the page – simply press and you will be directed to another page with the discounts.
The discounts may be a percentage off the total bill if a certain has been reached or a discount on the delivery charge. Each of the discounts has a date ( they usually last about a week ) and are renewed daily ( so you can use the voucher today and then you can use the same voucher again tomorrow )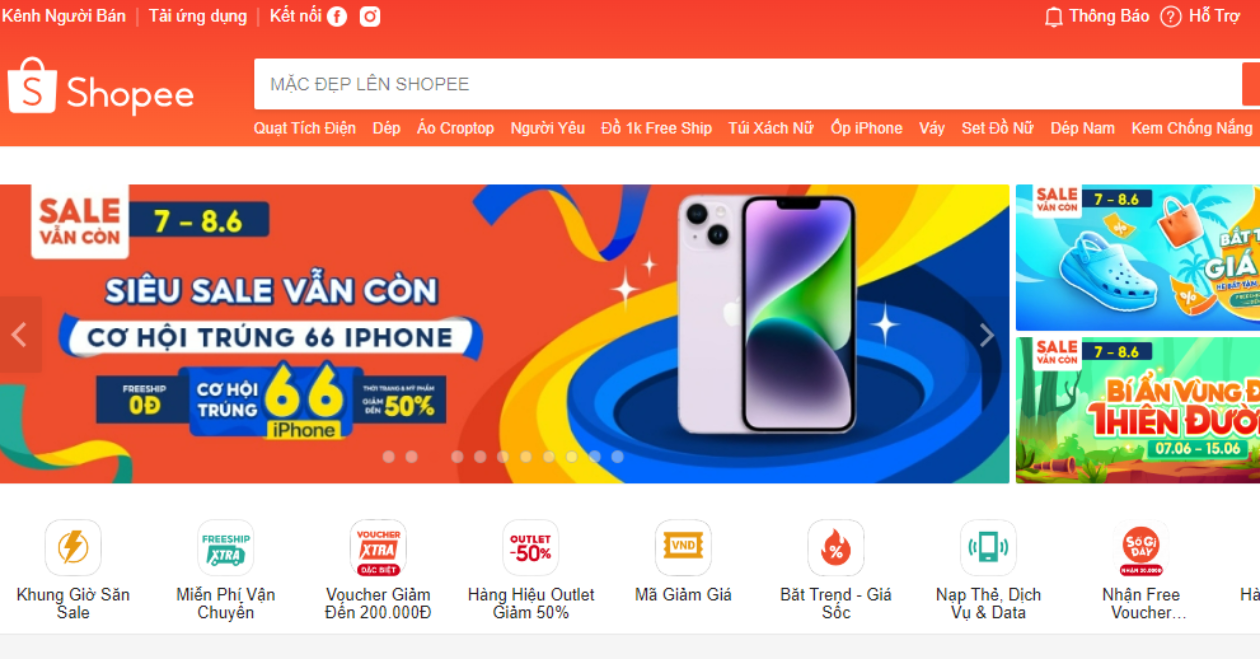 There are always lots of offers and special discount days on both of the sites
Payment options 
Although there is also Zalo etc the two main methods that foreigners will use are card or cash. If you want to pay by card then you put your details in and the amount is automatically deducted. 
The advantage of using the card is that if you are not available to collect the parcel then as the amount has already been paid there is a chance that they may be able to leave it with someone else. 
It is important to note that Lazada or Shopee do not provide the red tax receipt –  this means that although the items are significantly cheaper than the market price you are unable to use Lazada or Shopee for items that you want to be reimbursed for from school. 
Delivery 
Once you have made your order the acknowledgement will come up on your email. After that, you will have updates of the progress – and on the day that you will be receiving your parcel you get an email so that you can be prepared for collection. 
Unfortunately, there are no set times that you can receive your parcel, so they can arrive any time during the day ( although delivery will be within working hours ) 
Some apartment buildings will allow the receptionist or security guard to collect parcels on your behalf( if the bill has already been paid )  although others do not allow this as they do not want to be held responsible. 
When you do collect the parcel you will find that the delivery person takes a photo of the delivery – they do not point the phone at your face more at your hand – so you may think that they are doing some secret dodgy thing – however this is just confirmation of delivery and there is nothing in it. 
You will often see online shoppers waiting for customers to pick up from the side of the road 
Returning a package 
Sometimes you will receive something that is not correct in some way e.g. too small. When making an order make sure of the returns policy as there are some places that will not allow you to return. 
If you have something which can be returned then the procedure is very straightforward. You simply package it back up – if you have not ripped the label with the code then that is enough – if you have destroyed the label then you need to print out another and stick it on. 
You complete the online form about the reason why you are returning and then choose an option of how you will send it back. You simply then wait for them to phone you to say that someone is there to collect the parcel and you go and give it to them. There is no charge for the return and the money will be refunded. 
Once you have discovered the unbelievable range of products on Lazarda and Shoppee you will find yourself browsing and ordering all sorts of amazing items – all at bargain prices! so get shopping today!