Appealing fulltime teaching job in Ha Long Bay (A UNESCO World Heritage Site)
at Sakura Montessori International School (view profile)
Location

Quảng Ninh

Date Posted
04/07/2019
Category

Kindergaten



Job Type

Full-time



Nationality of teacher:
American, Australian, British, Canadian, Irish, New Zealand, South African
Teaching Experience
1 - 2 years
Candidate Requirements
Bachelor's Degree
Where is the school located:
Quảng Ninh
Salary:
USD 1800
Description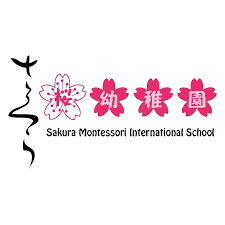 Sakura Montessori International School is a successful and reputable Montessori school (ages 0-6 years) established in Vietnam in 2011. We are the leading international standardized Montessori kindergarten in Vietnam, pioneers in education of peace, nurtures the soul, respects the pace of natural development and optimizes the potential of each child. Being certified by the Montessori Associations IAPM from the USA, our school is known to be the best school applying the most authentic Montessori method. Please visit our website at :https://sakuramontessori.edu.vn
One of our 9 school campuses in the colorful bustling Ha Long Bay is currently hiring 01 fulltime English teacher.
Job details as follow:
Working hours: 8:00 AM  - 5:00 PM (Mondays - Fridays). The actual teaching hours are 5 hours per day and an hour for each lesson. The 3 other working hours are for planning lessons, marking and supervising the children at the playtime or lunchtime,....
Age range: 18 months - 6 years old
Class size: 10 - 15 students
Salary: 1800 USD (NET)
Benefit package:
Relocation: initial hotel cost covered for 2 days. ( For overseas hires)
Medical Insurance
Annual health check: 01 time/year.
Annual public holidays (paid days) (Lunar New Year holiday, Independence Day, Hung King Ceremony, Labour Day,..)
Paid Christmas holiday: 10 days, including Saturday and Sunday.
Paid Summer vacation: 10 days, including Saturday and Sunday.
Team building trip: 01 time/year.
Holiday bonuses
Provided airfare ticket upon the contract completion.
Training opportunities to improve yourself with higher competencies.
Children tuition exemption: base on Company's policy.
School lunch
Contract duration: 01 academic year
Start date: August, 1st, 2019
To apply for this opportunity, please make sure you meet these requirements:
Female applicant
Native English speaker
Bachelor degree holder
A minimum of 1 year experience teaching young children (infants & toddlers)
Clean criminal record