Now Hiring Full-time Native English Teachers in Ho Chi Minh City
Description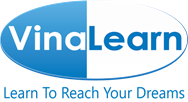 Come Join Our Teaching Team!
Vinalearn Language Center is hiring new full-time teachers for the first semester now and throughout 2017/18. We are looking for teachers who are adaptable, hard-working and can work under pressure. Most importantly, our teachers need to be willing to go the extra mile for their students.
Vinalearn's head office is located in District 3, Ho Chi Minh City, but teachers will be assigned to various public schools throughout the city. These schools range from kindergarten to senior high school and cover all levels of English.
We offer a guaranteed salary package during the school year and optional part-time work during the evenings, weekends and summer months. Teaching hours add up to between 80-95 hours per month during the school year with office hours available for teachers to plan lessons. The package includes multiple bonuses, work permit reimbursement and company events such as dinners and parties.
Vinalearn is devoted to finding teachers who have a passion for education and are willing to adapt to a new culture and school system for the benefit of their students. Vietnamese schools are not always well funded and thus need that extra effort from teachers so the kids can receive the education and opportunities they deserve.
At Vinalearn, you will be have the freedom to express your individuality through your teaching. While we do provide teaching materials and resources, we train and encourage our teachers to let their uniqueness shine through in their lessons!
If you'd like a job with stability, a reliable management staff, freedom to teach the way you want and plenty of opportunities to improve your skills as a teacher, email us your CV, copies of your documents/passport and we'll be more than happy to get back to you.
Requirements:
Native English Speaker
Bachelor's Degree or Higher
Teaching Certification (TESOL/TEFL/CELTA)
Some Experience Teaching (but not necessary)
Benefits:
Guaranteed Monthly Salary
Multiple Bonuses Throughout the School Year
Teacher Training (Academic and Living in Saigon)
Airport Pickup
Vietnamese Sim Card Provided
Work Permit Costs Covered
Supportive Academic Staff
Vinalearn Events Such as Parties and Dinners