Native English Tutor Needed in Hanoi
at

Global LT

Location
Hà Nội
Date Posted
17/01/2018
Job Type

Part-time



Where is the school located:
Hà Nội
Salary:
Negotiable
Description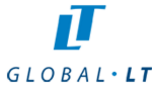 Global LT (www.global-LT.com) is a US-based company which provides corporate expatriates and their families with language and cultural training all over the world. We currently have a student who requests private English lessons in Hanoi:
REF : 104954
LESSON TYPE : Individual, Face to Face
STUDENT : Adult woman, native Korean speaker
CURRENT LEVEL (SELF-ASSESSED): Beginner
REQUESTED SCHEDULE : Twice per week; Wednesday and Friday 10-11:30am
LOCATION : At the student's home in Hanoi (Quảng An)
START : As soon as possible
APPROVED HOURS : Unlimited hours
LEARNING OBJECTIVES: Basic conversation skills
NOTES : Spouse of employee of a multinational corporation in the area
*Candidates must have a Bachelor's degree or equivalent, and at least 2 years of English teaching or tutoring experience. Candidates will be hired as independent contractors (freelancers) who create their own lesson plans.
If you are interested in teaching this student, please reply to this ad with your CV, hourly rate requirements, and availability. Otherwise, please kindly forward this ad to people who could be interested. We look forward to hearing from you.