| | |
| --- | --- |
| Company Location | 126/4 Nguyen Anh Thu Trung Chanh Hoc Mon |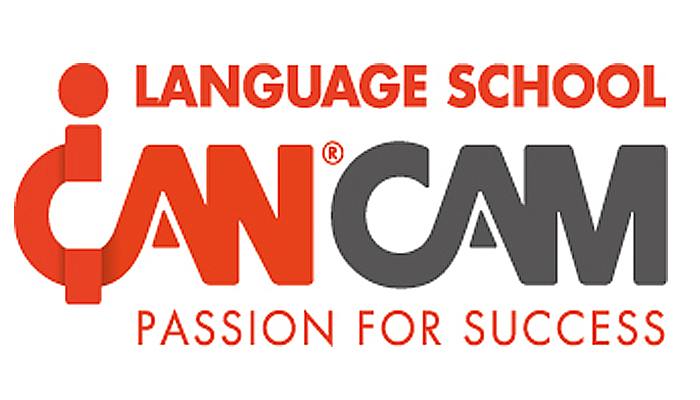 ABOUT ICAN-CAM LANGUAGE SCHOOL
Our mission – Your targets
Ican, right by its name, will prove that you can do everything in here to make your English learning not only efficient but really interesting. You can enjoy learning English. You can learn valuable leaning strategies. You can communicate and learn a lot from professional and friendly teachers, both Vietnamese and foreign professors. You can speak English fluently as this is one of our most important teaching criteria. You can attend Ican great activities (English speaking contests, Ican Dance), events (Halloween, Christmas), and Ican Speaking Club which help bring you the joy and practical meaning of English learning. You can win yourself to become more confident and successful in your English study and your career.
In one word, Ican makes sure that you can Learn, Live, Love, and Laugh with English (English 4Ls) and become a better you.
THE ENGLISH 4Ls
The English 4Ls is a optimal combination of 4 factors, i.e. Learn – Live – Love – Laugh. By that way, ICAN assures that YOU can enrich your knowledge, define your living style, find much joy from English language, and then devote your time and effort to become a BETTER YOU.
Learn
Vietnamese and native professors with international BA & MA in language pedagogy.
Qualified teachers and teaching assistants with perfect English pronunciation
Multi-Media in teaching-learning programs
Well-tailored English programs which meet the various needs of students, from little kids, children, teenagers, students, employees, officers to companies (Corporate Training Program).
Lessons to develop linguistic intelligence & IQ, EQ
The best of iCAN – Giving the fishing rods rather than fish so that iCAN students can know how to study well every subject, not English language only
Live
Lessons which are close to life and current affairs
Activities which help to build learners' personalities (storytelling for kids, career orientation for teens/ young adults, etc.)
Activities which reflect real life and give learners opportunities to show their talents (speeches, blog design in English, etc.)
Active learning environment where every iCAN students can say "I can" confidently.
Love
Knowing one's own values and those of others through teamwork exercises
Close contact among iCAN teachers, students and parents
Laugh
Endless English learning activities and events such as watching movies, singing, play-acting, storytelling, contests, parties, festivals…
Reading Corners and a big Fun Hall where you can enjoy the most exciting and meaningful activities
Big Events after every course following iCAN spirits
Current job openings at ICAN CAM LANGUAGE SCHOOL