Teach English in Vietnam has become one of the most popular experiences for educators to take part in. The demand for communication in English has become very urgent in Vietnam since the government's open-door policy in late 1980. More and more people, especially working people and students have to learn English to use it at work, in their studies or future jobs. Get your English teaching jobs in Vietnam is the most wonderful chance to have a high rate of salary and to live in a new culture with many impressive things to explore,…
Vietnam teaching jobs are one of the best opportunities for teachers who want to travel but are afraid of not making a livable income. Here's a list of the best English teaching jobs in Vietnam this year. Let's take a look!
1. Teach English at Amslink English Center
Amslink – an official partner organization of Cambridge Assessment English, Cambridge exam preparation center – which was established in 2011 by a group of outstanding individuals who are alumni of a gifted high school in Hanoi and then earned their master's degrees in Europe. Amslink is one of the top qualified and prestigious English centers for children with well-qualified teachers and excellent facilities.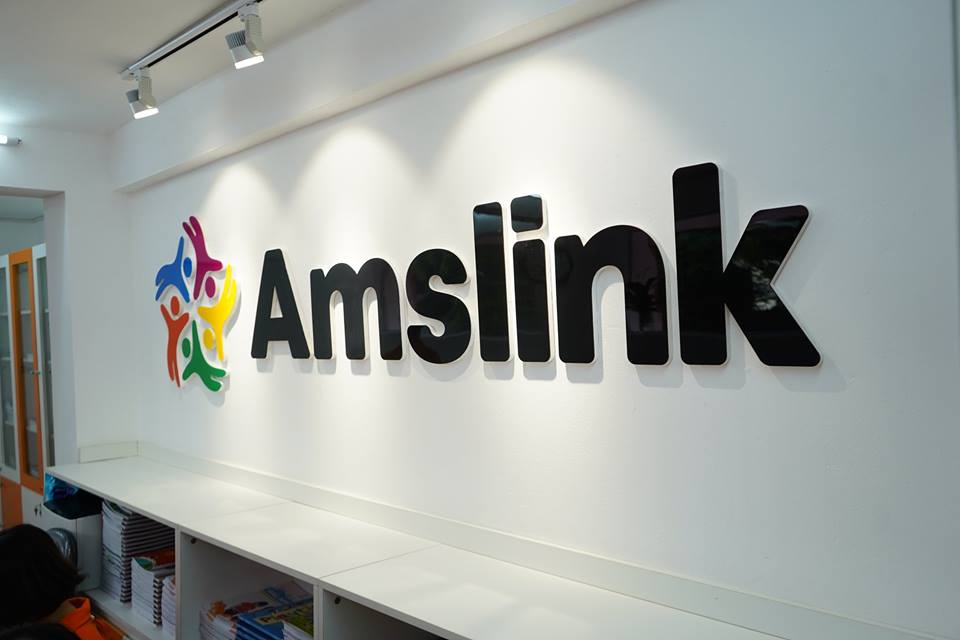 Teach English at Amslink English Center
Amslink is very welcoming in the beginning and provides great training. You have at least 1 Vietnamese teaching assistant with you in every class to help with translating, behavior issues, and tech support. They try to work with the teachers to give them a good schedule. Also, there's a lot of support for writing lesson plans. Teachers are provided with books, reference lesson plans, and a syllabus.  All of the office staff will instantly make teachers feel at home despite being so far away from their actual ones. They are all very caring and helpful, never making teachers feel like they are disposable (like many other schools in the ESL teaching world).
Amslink is known as a center operating as a medium – large scale English center with 7 office buildings at 5 locations and expanding. Amslink is well- known in Hanoi as a top English center with more than 100 members including full-time Native teachers, Vietnamese teachers and academic officers and who are teaching at famous high schools and universities in Hanoi.
If you're interested in teaching at Amslink Hanoi, apply now!
Apply for ESL Teaching Jobs in Vietnam
2. Teach English at Yola English
YOLA is committed to maximizing and spreading the full potential of its students by constantly evoking and promoting their internal strengths and at the same time creating the best platform for young people to perform to the best of their abilities.
At YOLA, the teachers are one of their most valuable assets. Regardless of social and educational background, nationality, age, gender, or any other factors, when a staff member joins this family, YOLA takes time and effort to invest in him or her from their very first to the very last day being a Yolan. They want their teachers to succeed, not just at YOLA, but wherever they are.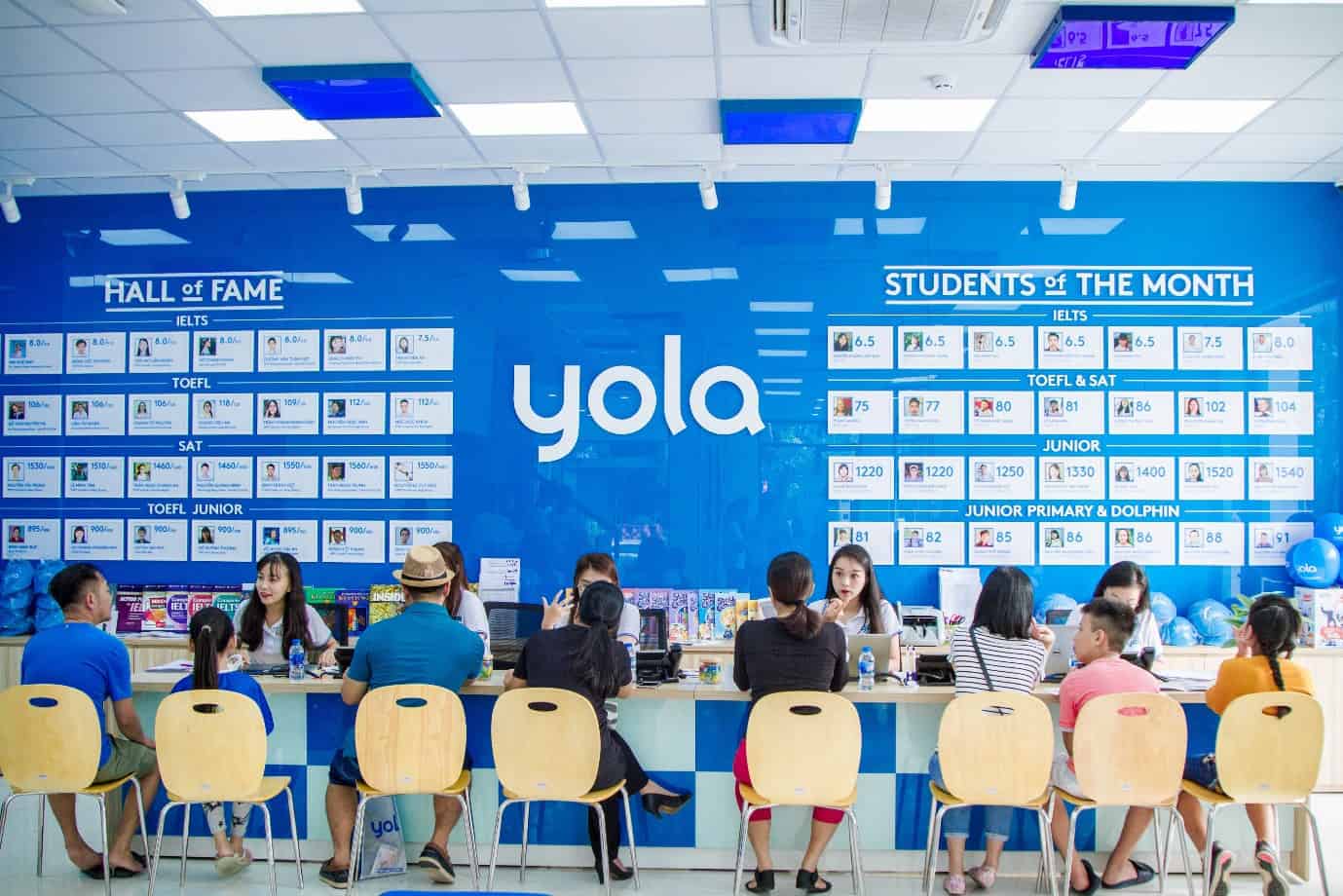 Teach English at Yola English
YOLA provides modern and dynamic facilities to ensure that all of their teachers receive full support in the classroom. Classrooms furnished with an air-con, a projector, a computer connected with internet and printer. Class size: 5-18 students
With those visions, YOLA is seeking outstanding teachers who will join a professional team that are entrepreneurial, result-oriented and passionate about education. They mainly recruit from native English speakers and Vietnamese nationals who graduate from 4-year colleges in developed countries such as the USA, UK, Australia, Canada, NZ, South Africa and Singapore. Consideration will also be given to those studying in countries not mentioned above, including Vietnam, but possessing a strong educational background and language teaching experience.
What are you waiting for? Apply to be a great teacher of YOLA now on Vietnam Teaching Jobs!
Apply for ESL Teaching Jobs in Vietnam
3. Teach English at ILA Vietnam
ILA is one of the top leading ESL providers in Vietnam. By joining their team, you have taken the first step in what could be a great adventure – teaching English to many wonderful students in an incredibly diverse country.
Currently, ILA has more than 28,000 students, 44 centers located in 13 towns and cities across the country including the vibrant metropolitan hub of Ho Chi Minh City in the south, the cultural center of Ha Noi and the UNESCO World Heritage site of Ha Long in the north, sun-drenched Da Nang and historic Hoi An on the central coast and a growing number of other provincial towns strategically located throughout Vietnam. They will have a location to suit your particular requirements.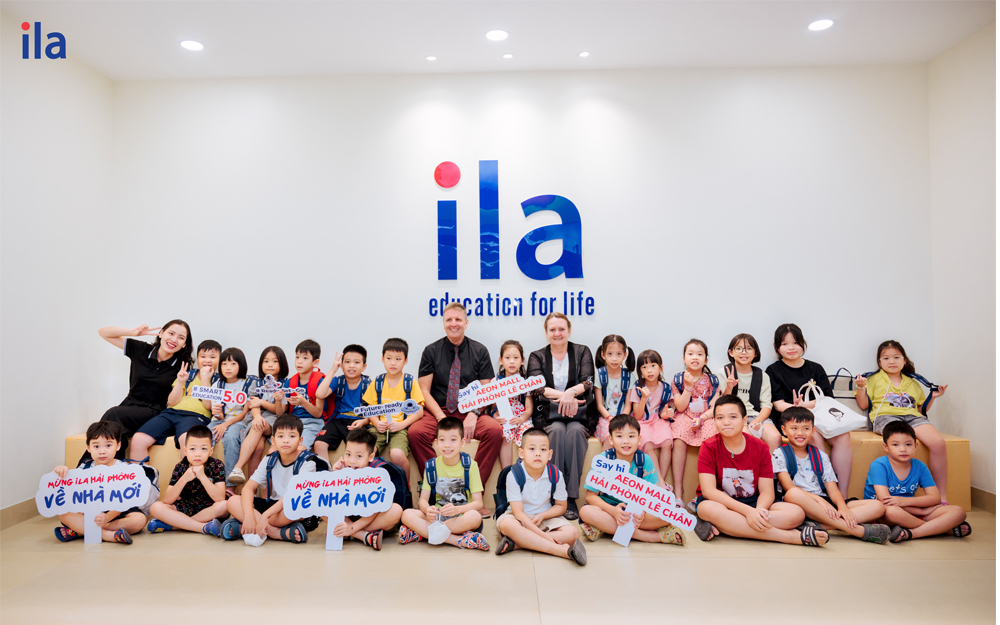 Teach English at ILA Vietnam
Working at ILA, you will be provided a lot of benefits in your teaching career:
Competitive Package
Premium Health Insurance
Visa & Work Permit
Contract Completion Bonus
Re-signing Bonus
Holiday Allowance
Housing Allowance
Social Events
Relocation Opportunities
Experienced & Dedicated Management Team
Corporate Social Responsibility Activities
Career Pathway with Professional Training
*Requirements:
In line with the core values, they look for the following traits in their teachers:
A University degree – This must be a 3-year Bachelor's degree or higher.
A native-level of English (native level master).
A qualification in English Language Teaching (Cambridge CELTA, Trinity TESOL or an equivalent Level 5 qualification preferred). *Your certification must be from a recognized provider, a minimum of 120 hours in-class and have at least 4 hours of real teaching practice with authentic students.
A growth mind-set, i.e. open to change, learning and growth.
Open-mindedness, i.e. culturally sensitive and tolerant, willing to try new things and meet new people.
Professionalism, i.e. strong work ethic, conscientious and accountable.
*Type of classes:
ILA offers classes to all ages and levels, but Young Learner classes are the most popular. Around 80% of the classes are for students between the age of 3 to 17. As well as Young Learner classes, you will teach Adults, Exam classes and Corporate classes.
ILA is now hiring English Teachers in Ha Noi – Ho Chi Minh. If you want to join in their team, apply your CV online here:
Apply for ESL Teaching Jobs in Vietnam
4. Teach English at EIV Education
Established in 2009, with experience in the field of education and training, EIV EDUCATION is specializing in recruiting foreign teachers for schools, learning centers, private individuals, groups, and companies in Vietnam. EIV EDUCATION provides foreign language teachers in the following positions:
– Teachers for other companies and organizations.
– Professional teachers for Universities, colleges, and senior and junior high schools.
– In-home teachers for individuals and families.
– Teachers for branches of our subsidiary, English in Vietnam, as well as for classes via phone, Skype and Yahoo webcam, etc.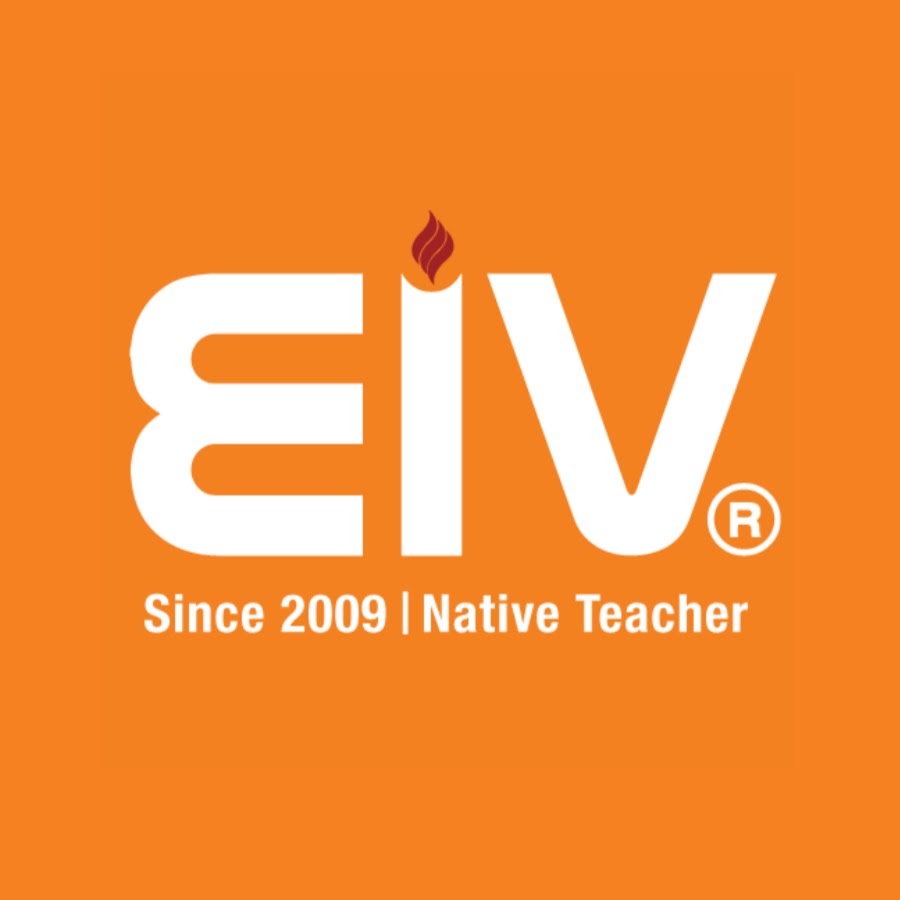 Teach English at EIV Education
Through their powerful company background with 11-year experience, is becoming one of the most prestigious English language teaching environment in Hanoi – Danang – Ho Chi Minh city. EIV's values are that by recruiting dedicated and passionate teachers can encourage more and more Vietnamese students to learn English.
"The company is efficient in getting jobs once you have gone through the interview process. Very helpful and informative and aims to improve the teachers they hire" – said the teacher.
Do you want to join in EIV's team? Apply now on:
Apply for ESL Teaching Jobs in Vietnam
5. Teach English at I Can Read Vietnam
Established in Vietnam since 2012, I Can Read Vietnam are using the exclusive teaching methodology for children from 3 to 14 years old. With over 200 learning centers across 14 countries and more than 300,000 success stories, I Can Read is one of the leading English learning systems in the world.
I Can Read is currently the only system in Vietnam using the exclusive teaching method "Phonological Awareness" – "Phonological recognition".
All of I Can Read teachers are native English speakers who have a certificate of high international standards such as CELTA's Certificate of Teaching English for Foreigners, a certificate of expanding English teaching majors for lack of Pediatrics, Bachelor's degree,…
This has been a tough year for the entire world, and the future still seems very uncertain. They understand how difficult it's been for teachers here in Vietnam, living away from their families and being without work for months on end. I Can Read pledged to support their teachers throughout these difficult times and the ones that may come in the future.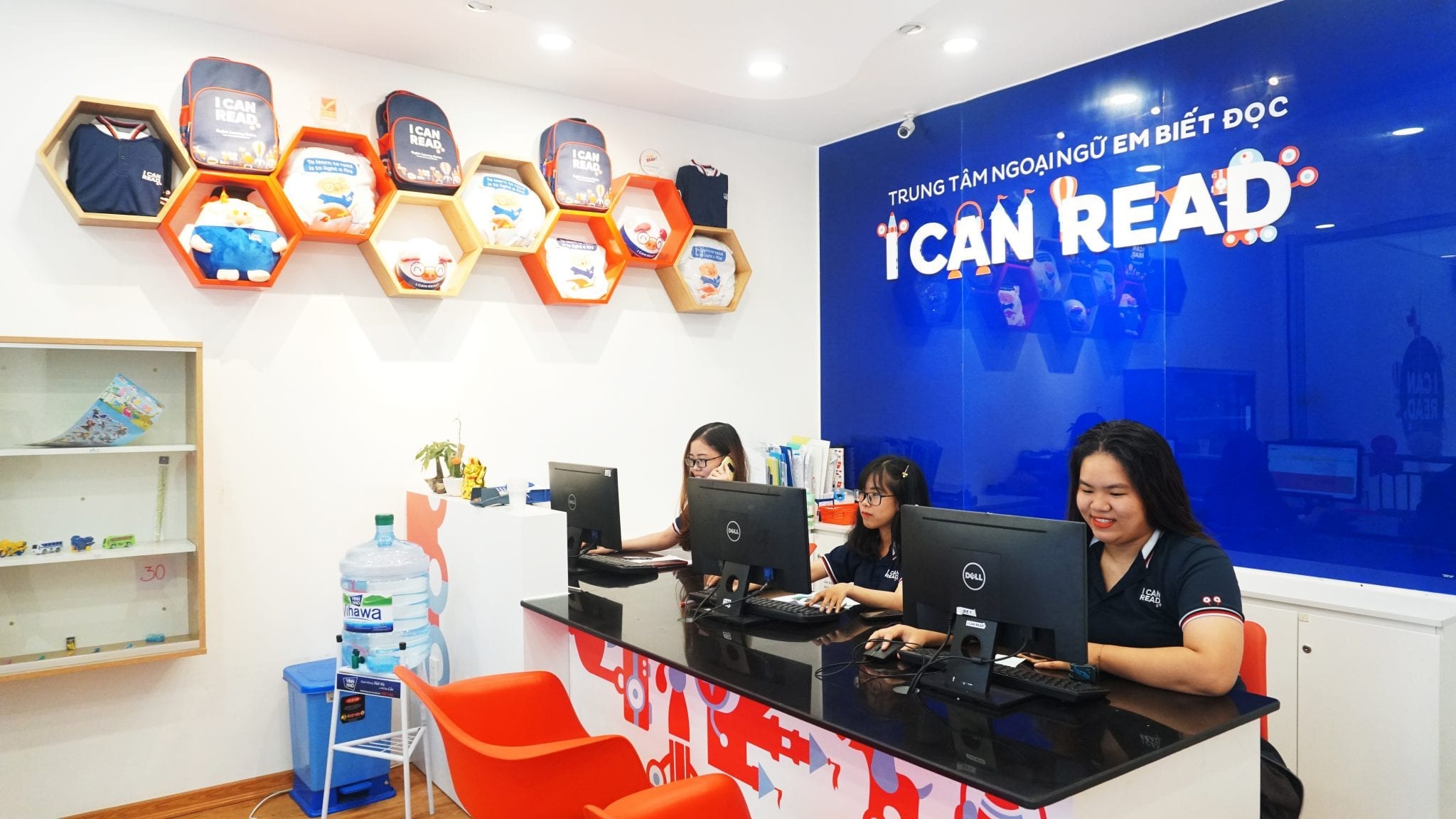 Teach English at I Can Read Vietnam
I Can Read is committed to the teachers' development, which is unique for each individual. For newly qualified teachers, they are offered complete support and guidance to develop their teaching skills. For more experienced teachers' I Can Read offer the chance to develop new skills and grow in whichever area they want to grow in.
If you want a job where you just show up, then maybe we aren't the right place for you. If you are looking for a company that cares about you, your needs, your students and your family then we may just be the place for you.
Applying your CV for I Can Read in order not to miss a great chance to be an enthusiastic ESL Teacher!
Apply for ESL Teaching Jobs in Vietnam
6. Teach English at Apollo English
Apollo Education and Training was founded in 1995 with the mission to educate global citizens and foster prosperity. Apollo was the first fully foreign-owned English education and training organization in Vietnam. Apollo has 25 years of experience teaching English in Vietnam and currently operates more than 40 training centers nationwide.
Apollo is an exciting place to teach English due to the team spirit built into the workplace. The values at Apollo are Passion, Accountability, and Integrity and we ensure to follow these values in all that they do. Whether it's working together to create lesson plans in the Teachers' Room or socializing during regularly scheduled outings, Apollo has enthusiastic and dedicated teachers and staff. Combined with Apollo's motivated and respectful students, this creates a rich and fulfilling working culture.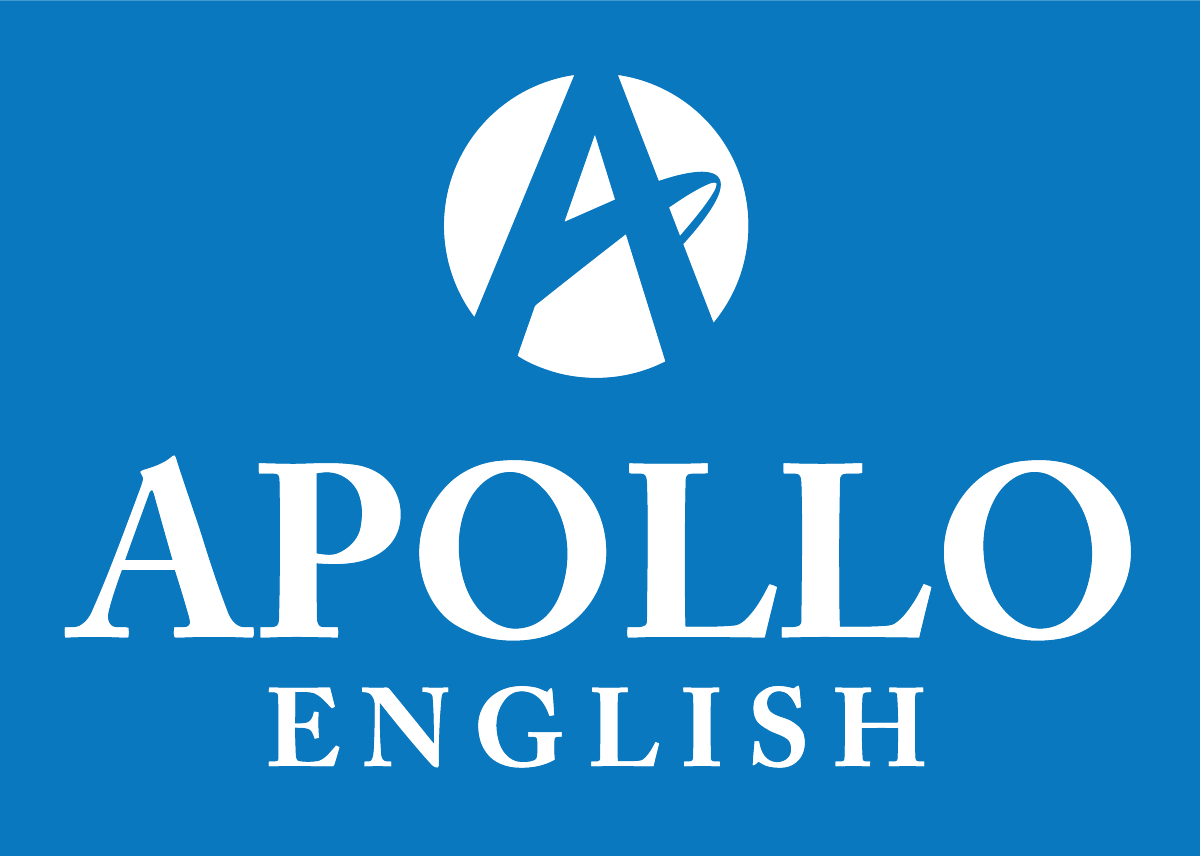 Teach English at Apollo English
Apollo has over 500 teachers from all over the world. They promote global citizens inside the classroom and within the working culture. As a new member of the teaching team, it's not unusual for fellow Apollo teachers and academic management staff to arrange a dinner or drinks meeting so newer teachers can get to know their new colleagues. Also, during their annual outing trips teachers and staff can enjoy a relaxing getaway and engage in numerous activities.
Additionally, all staff members are encouraged to welcome and include new teachers in gatherings outside of workplace hours. Fellow teachers often develop into forever friendships.
Experience working in a fascinating country with a unique cultural combination of old and new, traditional and modern. Apollo is currently looking for energetic, creative and dedicated teachers to join our Hai Phong teams with possible signing incentives.
Hai Phong 1 (Le Hong Phong Centre) is the largest Apollo center nationwide with a dynamic and enthusiastic teaching team of 20 teaching Young Learners, Adults and Corporate classes. Hai Phong 2 (Hai Ba Trung Centre) is a newer center and growing fast, teaching young Learners.
If you want to teach English in Hai Phong, do not let this opportunity slip away! Apply now on:
Apply for ESL Teaching Jobs in Vietnam
To get more opportunities when finding stable English teaching jobs in Vietnam, do not hesitate to contact Vietnam Teaching Jobs or send your CV & documents to email info@vietnamteachingjobs.com –  we will provide you with our best supports. Good luck!
#ESL #TeachEnglishinVietnam #TeachEnglish #ESLjobs #workinVietnam