CLEVERLEARN ENGLISH LANGUAGE CENTER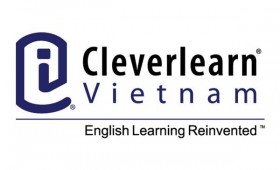 Cleverlearn®, New York, USA, a 100% US-owned Company, has established many English language centers in Germany, Belgium, Hong Kong, Philippines, Korea, China, and Thailand and Viet Nam
Cleverlearn Vietnam is one of the Authorized TOEIC & TOEFL iBT (internet-Based Test) Test Site in Vietnam by ETS (Educational Testing Service), USA.
Cleverlearn® ­has a range of courses specially designed for business people and professionals who need to improve their command of the English language – the lingua franca of today's commercial world. Cleverlearn can also design courses for specific industries or for your particular needs.
Cleverlearn has been successfully offering various English and soft skills training courses for both international and domestic enterprises, organizations over years: General English, Practical English and Business English, TOEIC, IELTS, TOFLE iBT,...
Current job openings at CLEVERLEARN ENGLISH LANGUAGE CENTER
Currently this employer doesn't have any openings.